Asbestos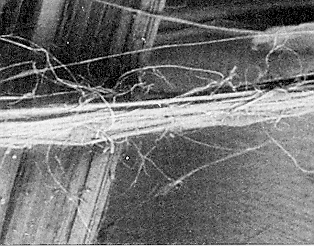 Asbestos crystal fibers.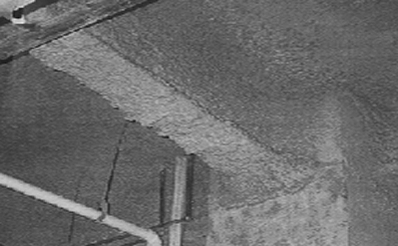 Asbestos sprayed on a ceiling beam as an insulator.
The Asbestos Section is responsible for regulating asbestos abatement projects in the state of South Dakota. For this reason, guidelines for renovation and demolition projects have been developed. In addition, the department has specific requirements for the handling of asbestos containing materials such as floor tile and roofing materials. The emission standards for asbestos during remodeling or demolition projects are adopted from the federal standards in Administrative Rules of South Dakota 74:36:08. These federal standards are found in 40 CFR Part 61, Subpart M. The office provides technical assistance, issues worker certifications, receives abatement job notifications, conducts inspections, and conducts complaint investigations. Training and certification rules are found in Administrative Rules of South Dakota 74:31.
Related Documents
Permitted Facilities That Accept Asbestos Related Waste
In the State of South Dakota, the following facilities are permitted to accept asbestos related waste for disposal. However, no facility is required to accept your waste so you are advised to contact them in advance. Click on any of the following for contact information:
Additional Information
For additional information on the regulatory requirements pertaining to Asbestos, visit the South Dakota Environmental Permitting and Regulation Guide.